When you visit your GP for serious medical concerns, you may expect to receive a prescription for a medicine that will help improve your health.
But what if your doctor doesn't prescribe you the latest wonder drug? Instead, they prescribe that thing you've been doing since you were a toddler: a daily dose of walking.
Before you walk out the door, consider the evidence that is mounting that shows that daily walking can benefit or help prevent a range of serious medical conditions including:
heart disease
arthritis
cancer.
We need to get moving
Among the leading causes of death in Australia are:
coronary heart disease
cerebrovascular disease (stroke)
colorectal cancer
And our inactivity is increasing our risk of dying from each one of these conditions.
Adjunct Professor John Kelly, CEO of the Heart Foundation, says we often underestimate how our physical inactivity will impact us, our loved ones and our broader health system.
In fact, sedentary lifestyles can double the risk of death from cardiovascular diseases, diabetes, and obesity. And with two-thirds of Australians overweight or obese, these risks are now affecting a huge number of our population.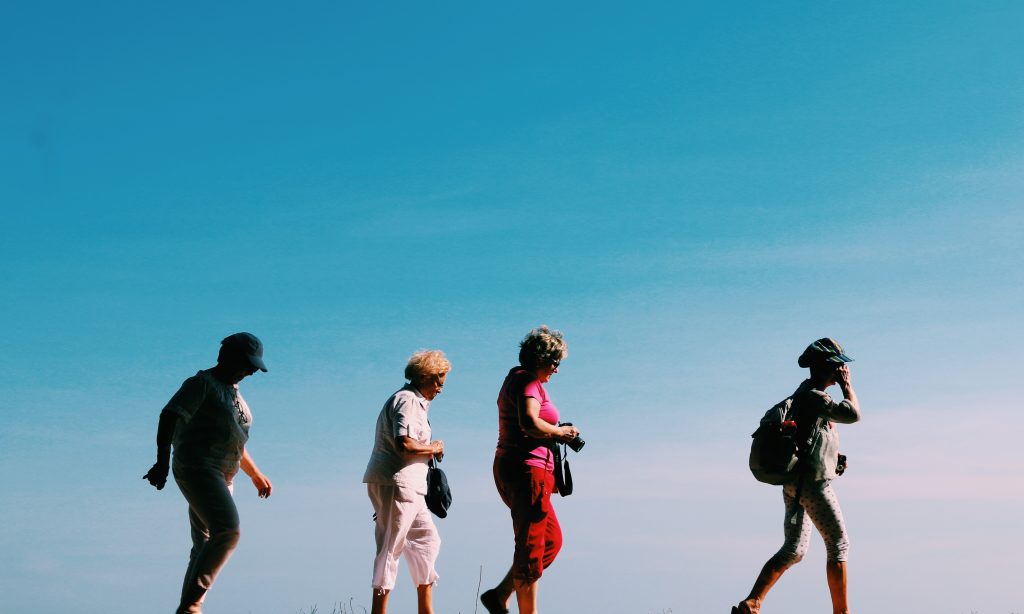 The benefits of daily walking
All of us would love to live more healthily and for longer. And science (as well as common sense) shows us that walking is an excellent way to improve or maintain your general health.
Health authorities around the world recommend just 30 minutes every day to help:
improve cardiovascular fitness
strengthen bones
reduce excess body fat
boost muscle power
boost endurance.
Furthermore, research has demonstrated the following medical benefits of walking:
reduced risk of heart disease and stroke
improved management of conditions such as:

hypertension (high blood pressure)
"Walking is hugely underrated as a powerful prescription for good health, and this latest research shows how beneficial it can be in lowering your risk of heart disease," says Professor Kelly.
But who has 30 minutes to spare? Or maybe you feel like 30 min is too much.
A 2007 study of postmenopausal women showed that even doing half the recommended amount of walking improved aerobic fitness. The study showed that fitness increased as the amount of time walking increased.
And the Australian Institute of Health and Welfare (AIHW) reported that just 15 extra minutes of brisk walking 5 days a week would reduce 'disease burden due to physical inactivity' in the population by about 13%.
That means you can be sure that even a little is good, even if you can't manage 30 minutes a day. Of course, more is better. And you don't have to do the 30 minutes all in one block, either. Each block of walking time can be added together.
Kickstart your walking habit
It helps to remember, unlike some other forms of exercise, walking is free. And since it doesn't require any special equipment, training or venue, it is infinitely flexible.
Here are some simple ways to boost your amount of walking time each day:
Avoid trying to find the best car park near the entrance of a venue, rather park further away and spend that time walking instead.
When you travel on public transport, get off one or two stops early. You could easily add 20 minutes walking time each day by doing this.
Use the stairs instead of the lift or escalators.
Rather than meeting for coffee or brunch, make a walking date with a friend or loved one.
It's worth seeing your GP for a medical check-up before starting any new fitness program, particularly if you are over 40, are overweight or haven't exercised in a while.
To speak with an InstantScripts GP:
As you get used to walking, your fitness will improve, so you may want to think about increasing the intensity of your walking. You can do this by:
walking up hills
walking with hand weights
increasing your walking speed
introducing bursts of faster walking followed by a more moderate walking pace
taking longer walks.
Walktober – walk to change your health
Sometimes, getting started (or restarted) on a new habit can be the biggest hurdle to overcome. That's why community events such as Walktober can be so valuable.
Walktober is an annual health awareness and fundraising event that challenges people to move for 31 minutes of every day for 31 days in October.
Organised by Bluearth — a not for profit group that seeks to see Australian children run, move, jump and be more active — to help set up great habits in youth that will see them into a healthy future.
Participating in an event like Walktober can help you kickstart your walking habit as well as contribute to programs in schools that can benefit a whole new generation of walkers.
Walking for 30 minutes a day or more (or less) on most days of the week is a great way to improve or maintain your overall health. And it can help you treat or prevent some of the major health issues confronting Australians today.
A walking habit might seem hard to establish – but there are ways of adding extra walking into your day, and even creating some social times with friends, colleagues or loved ones for additional mental health benefits.