As technology continues to grow and evolve over time, new and exciting opportunities are opening up to help people manage their health more conveniently than ever before. Telehealth is one such innovation that's taking the world by storm, allowing people to access healthcare services from the comfort of their own homes in just minutes.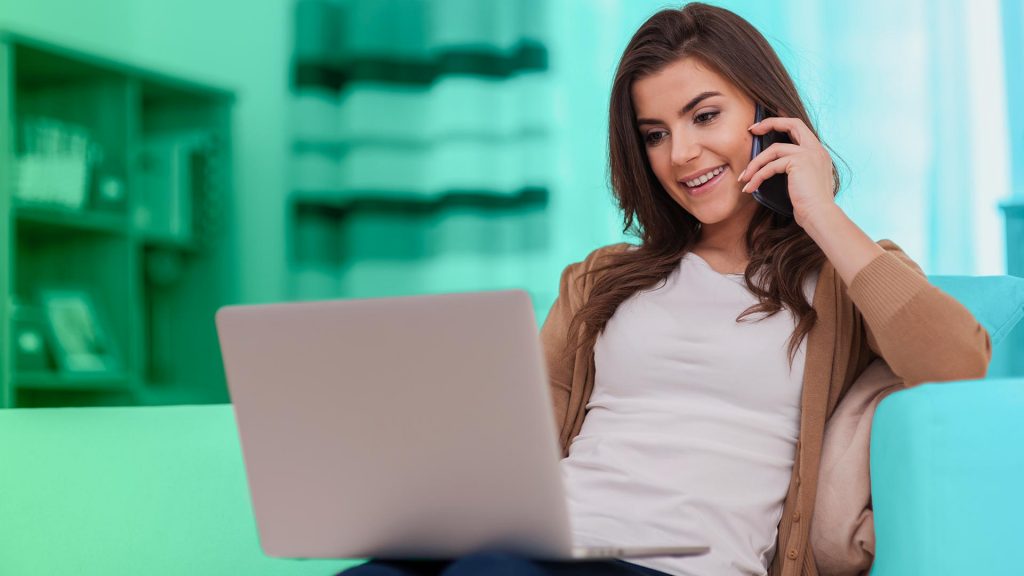 But first thing's first…
How does Telehealth work?
The process will vary depending on your healthcare provider and the services you need, but if you're looking to consult with a doctor it all starts with a booking:
Make a booking with your healthcare provider: This booking may be made online, through a patient portal, or even via an app such as the InstantScripts app.

Fill out your details: You'll need to supply some basic information about yourself and your condition.

Await your appointment: Many Telehealth appointments occur over the phone, though some are held via video-conference. Wait-times will vary depending on the provider — At InstantScripts, a doctor will call you in as little as 15 minutes and in no more than two hours.

Speak with your doctor: Telehealth offers many of the same services as a physical appointment. Doctors can give medical advice, provide a diagnosis, write medical certificates, offer specialist referrals, and even prescribe medication.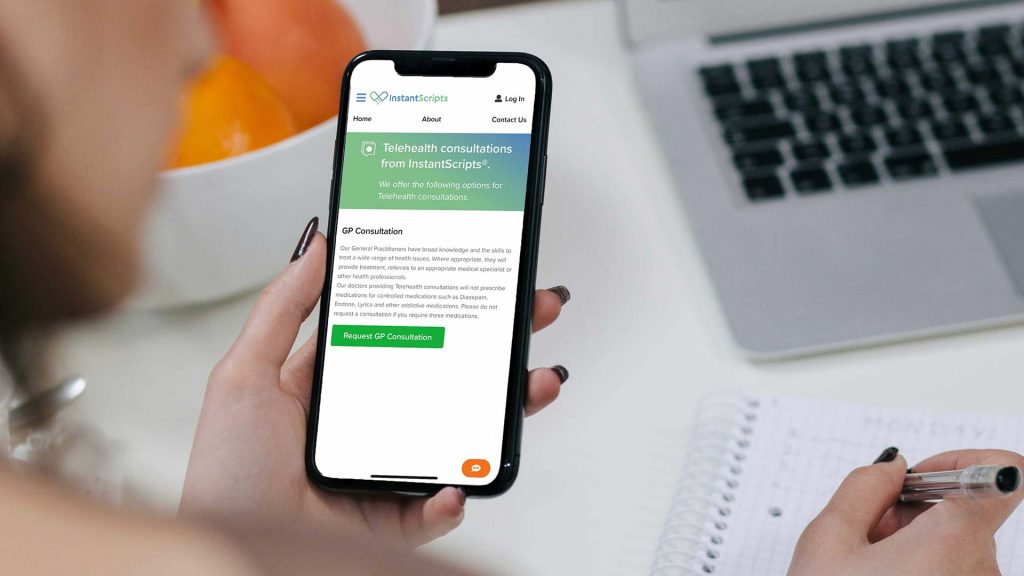 If you already know your condition and what medication you need — and are not seeking a controlled drug — getting a script online with a Telehealth service such as InstantScripts is easy:
Select your medication: Choose from hundreds of common medications.
Please note: to prevent misuse, Telehealth services in most Australian states will not supply S8 or S4D medications.
Fill out the request form: The form will ask for some basic details about you and your health.
Wait for your doctor to review your request: Script requests with InstantScripts are reviewed by an RACGP-certified doctor and approved within minutes.
Go to your pharmacy: The script will be emailed to your participating pharmacy of choice for an easy pickup.
You'll need to book a Telehealth consultation if you wish to get a repeat on your prescription, or you need medical advice. Your prescription can be written and emailed to your pharmacy during this consultation.
What are the benefits of Telehealth
While there will always be a need for in-person doctor's appointments, there are many benefits to Telehealth and many reasons why a patient should choose to use it:
Help busy people keep an eye on their health
In the rush and hubbub of our daily lives, it can be easy to forget the regular checkup. With easy online prescriptions and consultations over the phone, Telehealth makes it easier to fit your medical appointments around your busy schedule.
After-hours telehealth access
Many Telehealth providers offer after-hours and weekend services. This makes it easier for people who work long hours to schedule a booking or request a prescription at a time that best suits them.
Telehealth is also an excellent option for those times of the year when access to your traditional doctor may be limited, such as over the holidays.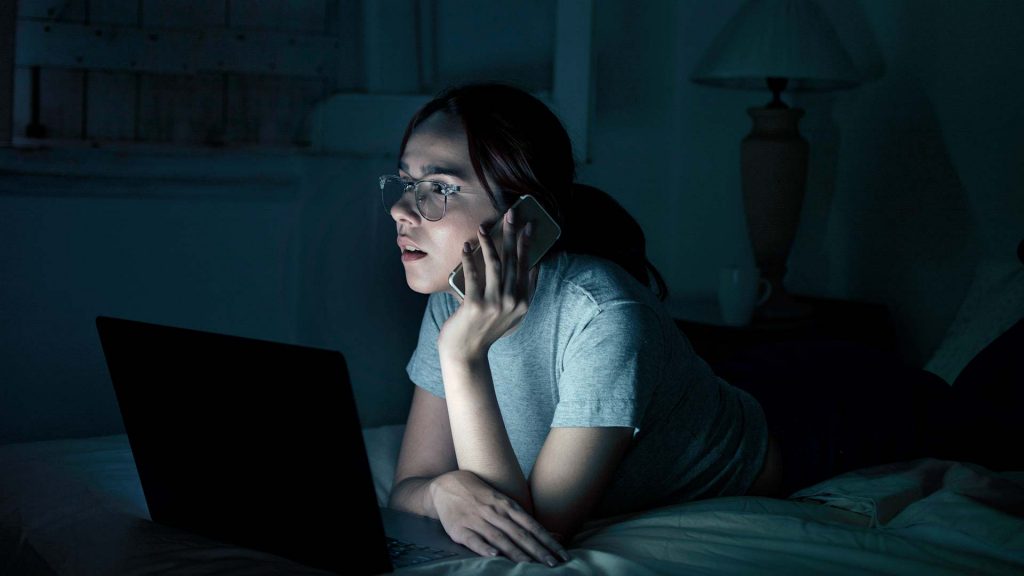 Expands access to healthcare
Living remotely or having limited mobility can severely restrict your access to quality healthcare. But with Telehealth, your healthcare comes to you! This ensures that people from all walks of life can access the quality medical care they need to stay happy and healthy, no matter where they are.
Last-minute emergencies
Perhaps you forgot to renew your prescription and have run out of your daily medication. Or maybe you've gone interstate for a couple of weeks and left your medication at home. Or you may simply be in urgent need of professional medical advice. Whatever it is, Telehealth allows you to get the medical support you need as quickly and conveniently as possible.
This helps people to quickly access healthcare services that they otherwise wouldn't have been able to get with a traditional doctor.
Ease the strain on traditional clinics
Every day, medical clinics are flooded with people seeking medical advice or prescriptions. This can clog up the system, resulting in longer wait times, massive delays, and potentially even hindering more urgent appointments.
But it doesn't need to be this way.
Telehealth can help ease the burden on the healthcare system by taking on some of the more minor medical cases and providing scripts remotely. By helping to prevent traditional clinics from becoming overwhelmed, Australians can expect better quality healthcare whenever they need it.
Support for people suffering chronic illness
Life is hard enough for people suffering from chronic illness without throwing regular doctor's appointments into the mix. For many sufferers, it can feel like they're living in waiting rooms in an endless parade of prescriptions and checkups.
While there will always be a need for physical appointments in managing chronic illness, Telehealth can still ease the burden by helping patients manage their condition from the comfort of home.
Some Telehealth services such as InstantScripts can even offer medication home delivery to make living life with a chronic illness that much more bearable.
When do you need Telehealth?
Here are some examples of scenarios where booking via Telehealth may be a better choice than scheduling a traditional appointment.
Perhaps you:
are on vacation
can't get to your regular clinic
simply need a prescription for your regular medication
have your children at home and don't want to have to take them with you to the doctor
can't get the time off work
need a consult after hours
live in a rural area and the nearest clinic is far away
have reduced mobility
are too busy
have run out of your medication and need a script fast
suffer from a chronic illness
need a medical certificate but are too sick to get out of bed
need medical advice for a minor condition
Looking for convenient healthcare services at home?
With our team of Aussie, RACGP-certified online doctors available at just the touch of a button, it has never been quicker, easier or more convenient to access high quality healthcare from the comfort of home.
We're here for you. Let us know how we can help!