Mental and emotional health challenges have emerged as a 'silent' complication of diabetes, affecting nearly half of the 1.5 million Australians living with diabetes every year.
In addition to that challenge, sufferers may struggle to find appropriate support, according to Diabetes Australia Group CEO Justine Cain.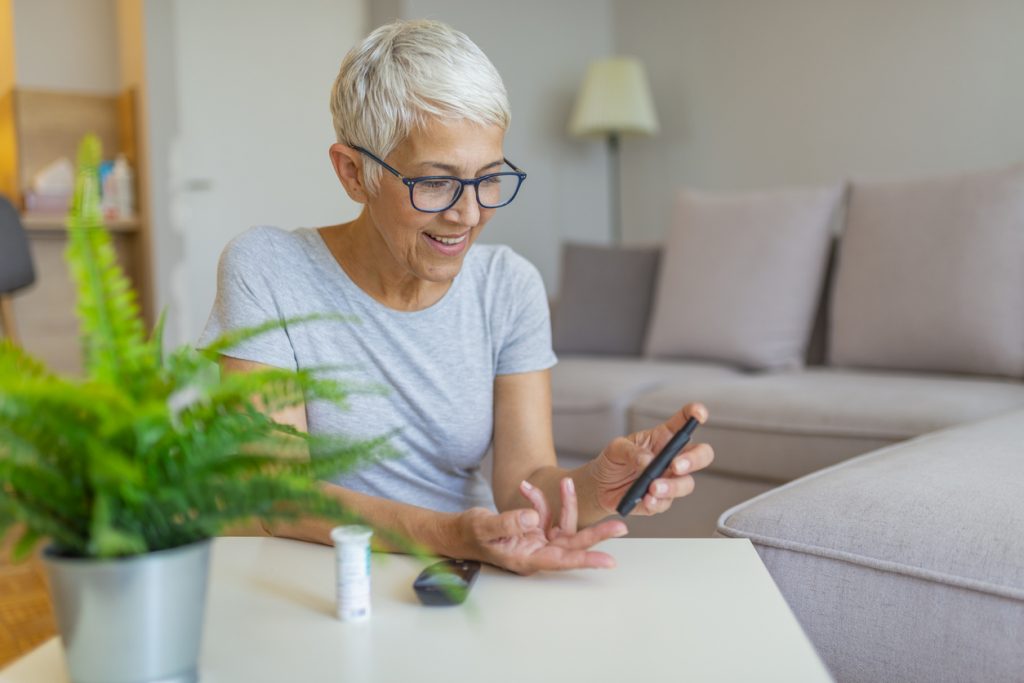 "Concerningly, the latest figures show that about 400,000 people living with diabetes report difficulties accessing mental health care. That's a lot of people who aren't getting the help and support they need," she said.
The shocking statistics prompted Diabetes Australia to launch its new Let's Rethink Diabetes campaign, with the aim of changing both community attitudes and the way Australia's health system delivers diabetes mental health support.
"Diabetes mental health challenges are widespread, but they are rarely discussed as part of routine diabetes care," Ms Cain said. "They really are a silent diabetes complication."
Diabetes and Mental Health
InstantScripts Medical Director Dr Andy Thompson says the stigma that many diabetes sufferers feel can have a lifelong effect.
"Those with type 1 diabetes, who are usually diagnosed as children or young adolescents can often face difficulties with social stigma and acceptance," he said.
"From an early age they must monitor their blood sugars, avoid sugary food and watch what they eat. Additionally, the need for regular insulin injections can be a cause for embarrassment. This can lead to social anxiety and even mood disorders in some individuals."
Those with type 2 diabetes can often also suffer from other health concerns such as being overweight, as well as heart, kidney and liver diseases, said Dr Thompson, which can present their own mental health challenges.
"There is an association between chronic health problems and mental health disorders," said Dr Thompson. "This can be caused by uncertainty around our health, declining ability to do the things we used to enjoy and even facing our own mortality."
5 questions to ask yourself about mental health
Dr Thompson said it's important for those with diabetes to check in with themselves regularly, asking questions such as:
How is my mental health?
Am I less interested in things I used to enjoy?
Do I have less energy than usual?
Do I feel hopeless or like there is no point?
Do I avoid, or feel anxious about, going out in public?
"If you answered yes to any of the questions above it could point to a deeper issue," he said.
"It is important to present to your doctor who will be able to properly assess you and decide on the right approach. This may involve simple advice to improve your overall mental health, talking to a professional such as a psychologist and sometimes medications."
Dr Thompson recommends anyone with thoughts of self-harm, harming others, or feelings that they're not safe should go straight to their nearest emergency department.
If you need support for your mental health, InstantScripts' doctors can help. They provide discrete, professional and convenient support to anyone looking to help dealing with diabetes and mental health challenges.
It will also help those with diabetes if the nation changes the way it views the disease, said Ms Cain.
"More than 1.1 million Australians report being blamed or shamed for living with diabetes and more than 360,000 say this impacts their ability to live well with the condition," she said.
"Nobody chooses diabetes and nobody should be blamed or shamed for living with it."
If you or someone you know is struggling with your mental health, you can call Lifeline for confidential support on 13 11 14.
InstantScripts helps people with diabetes easily and conveniently access prescriptions.