Before the COVID-19 pandemic, telehealth was mostly used by rural and remote Australians for specialist appointments.
But since 2020, access to telehealth has widened. And many Australians have discovered the advantages of using it.
Is telehealth here to stay? Experts say 'yes'. Digital health is a rapidly growing industry. And improvements in technology and access could mean better health for all Australians.
So, let's dig deeper into the merits of telehealth services.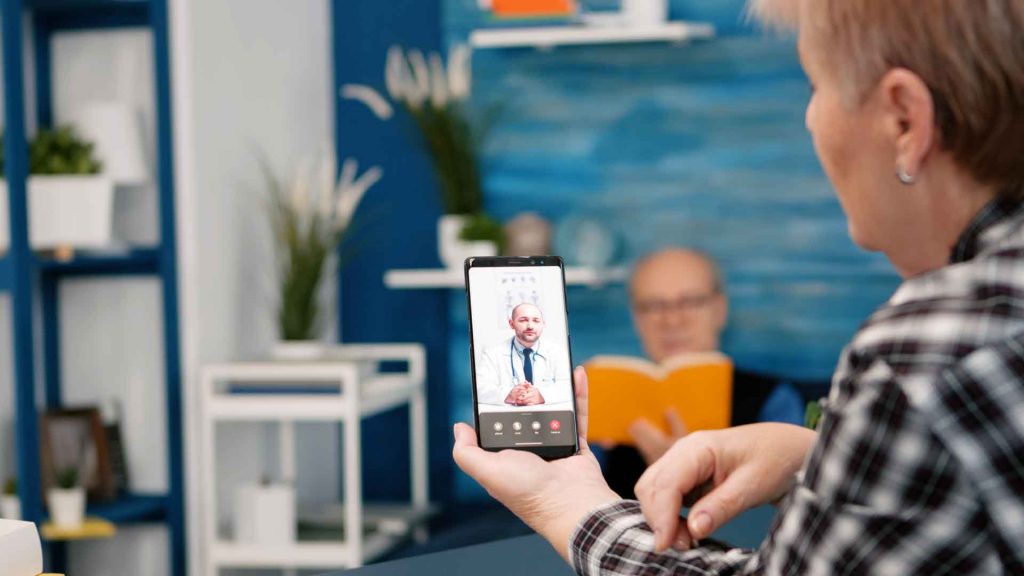 Telehealth: the benefits
Better access to healthcare, including after-hours access, and access for last-minute prescription refills or pathology requests.
Reduced inconvenience for patients, with easy online prescriptions and consultations over the phone. Telehealth makes it easier to fit medical appointments around your busy schedule.
Reduced strain on emergency services and traditional GP clinics.
Decreased costs associated with visits, like time spent travelling and cost of parking.
Better support of chronic and complex conditions. There will always be a need for physical appointments for managing chronic illness. But Telehealth can ease the burden by helping patients manage their condition from the comfort of home.
In a survey on telehealth conducted by the Consumers Health Forum of Australia, one respondent remarked:
"I was more relaxed in my consultation. I was in my familiar environment and the specialist and I were both at ease. I didn't have the stress of getting the two people I care for sorted before the 90-minute drive to the city hospital for this appointment. I saved money on fuel and parking fees. I didn't have to sit in a full waiting room. I didn't have to turn down work for that entire day because of the travel time and waiting room time blowouts. The benefits of telehealth are immense."
Of course, telehealth doesn't replace regular health care completely. There will always be reasons to have face to face visits with your GP or other healthcare providers.
Getting ready for your first telehealth appointment
A telehealth appointment is convenient, safe, and effective with only minimal preparation.
If you haven't had an appointment over the phone, here are our top tips:
Make sure you have or landline phone or a mobile phone with a good signal.
You may need to download an app or create an account on a website – the clinic or website will give details.
Write down what you want to discuss and check any prescriptions which may need to be renewed. Scripts can be sent directly to the nearest pharmacy for pick-up.
Speak clearly and take notes. Repeat any instructions or information to make sure you heard and understood correctly.
InstantScripts has a team of Aussie, RACGP-certified online telehealth doctors available at just the touch of a button. It's never been quicker, easier, or more convenient to access high quality healthcare from the comfort of home.
Not feeling well? Make an appointment today.