Is it asthma or allergies or a cold?
There are common Asthma symptoms shared between each of these. But there are also many differences.
Here, we help clear the air around the various symptoms — and how they relate to each other. This asthma action plan is the first step to getting the best diagnosis and the correct treatment.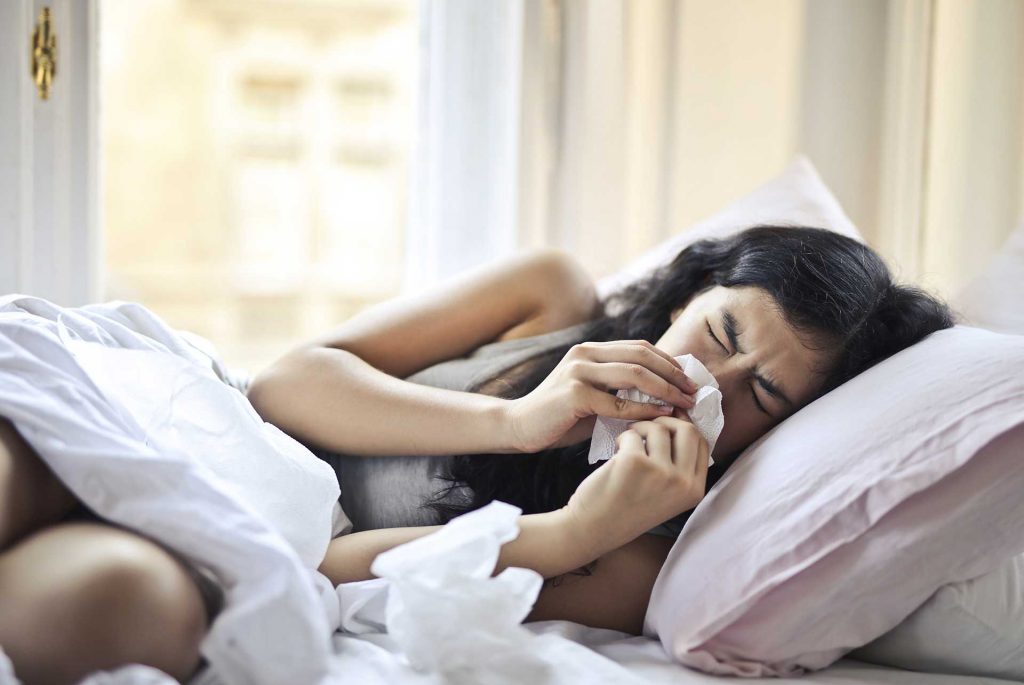 Asthma symptoms, allergies and the common cold
Symptoms
Asthma
Gradual or sudden onset of symptoms
Allergies
Sudden onset at particular times of year
Common Cold
Gradual onset of symptoms
Wheezing
Common
No*
No*
Shortness of breath or difficulty breathing
Common
No*
No*
Rapid breathing
Common
No*
No*
Chest tightness/pain
Common
No*
No*
Cough
Common
Sometimes
Common
Fever
No
No
Rare
Sore throat
No*
Common
Common
Fatigue
Sometimes
Sometimes
Sometimes
Aches and pains
Rare
No
No
Itchy eyes
No
Common
Rare
Congestion
No*
Common
Common
Sneezing
No*
Common
Common
*Those who get allergies may also experience asthma during allergy season — and vice versa. Colds can also trigger or worsen asthma symptoms.
If you're unsure about what might be affecting you, please contact a GP. They can help you:
work out an effective treatment plan for your seasonal allergies and/or asthma
continue your current seasonal allergies or asthma treatment plan to minimise your symptoms
InstantScripts® GPs can help with asthma or allergy diagnosis, management and specialist referrals.
Your asthma action plan
Asthma affects 1 in 9 Australians. The most common asthma symptoms are:
wheezing
coughing
feeling 'out of breath'
tightness in the chest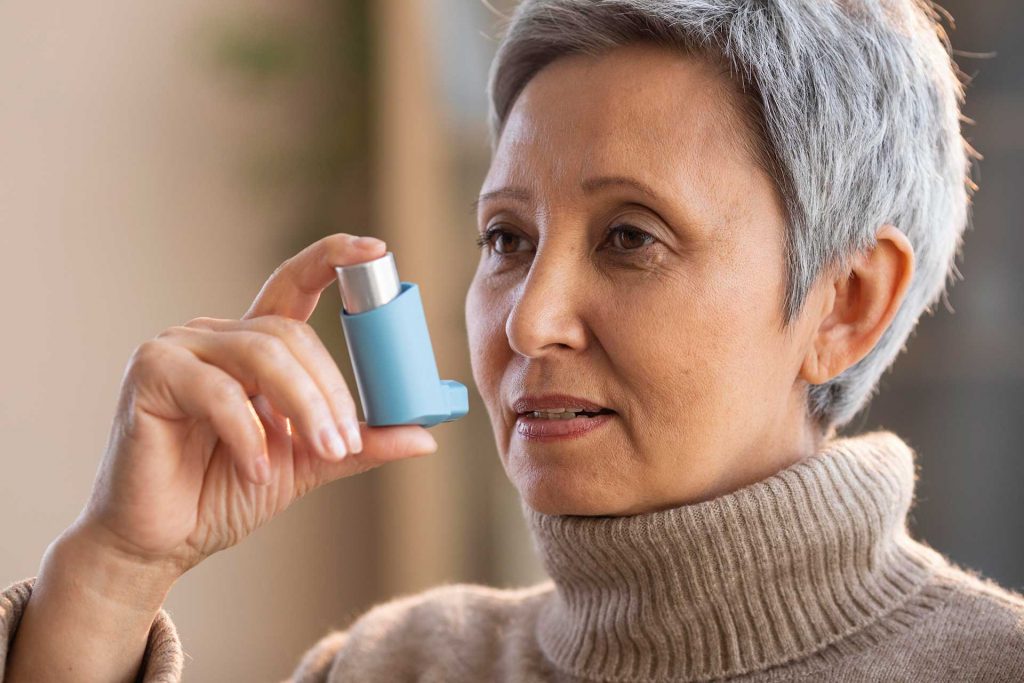 Asthma symptoms are typically mild. But sometimes, symptoms can flare up and require hospital care.
Call triple zero (000) immediately and ask for an ambulance if you have symptoms of severe asthma:
feeling very distressed, exhausted or even limp from trying to breathe
deep sucking motions at the throat or chest while trying to breathe
To combat your asthma, you need a plan. This is called your asthma action plan. It's essentially a set of instructions that includes:
a list of your usual asthma medicines and doses
guidance on what to do in different situations (for example, if you have an asthma emergency)
and your doctor's contact details
Your asthma action plan may need tweaking from time to time. Keep it up to date by checking in with your doctor regularly.
Medicines for asthma
There are three main types of medicine to treat asthma:
• Asthma relievers help open your airways quickly to relieve symptoms during an asthma attack. They work within minutes and the effects can last for a few hours.
• Asthma preventers help prevent asthma attacks. These medicines relax your airways. Preventer Asthma medication comes in either inhaler (Asthma puffers) or tablet form and should be taken every day.
• Asthma controllers are medicines that help to control asthma when a preventer medication isn't enough. They help in a similar way to asthma relievers, but last longer. They are often combined with a preventer medicine into a single inhaler.
It also helps to have flu vaccination each year. Flu and other respiratory viruses are common asthma triggers.
Already using a medicine for asthma and need a repeat script? InstantScripts can help with that.
Common asthma triggers
Pollen, dust, food items and mould (allergic asthma)
Smoke from cigarettes, bushfires and traffic pollution
Strong odours from cleaning products, perfumes, aerosol products and certain workplace chemicals
Physical activity (exercise-induced asthma)
Infection from cold and flu viruses