Lots of us love the convenience of online shopping. From groceries to gadgets, most consumer goods are just a click away.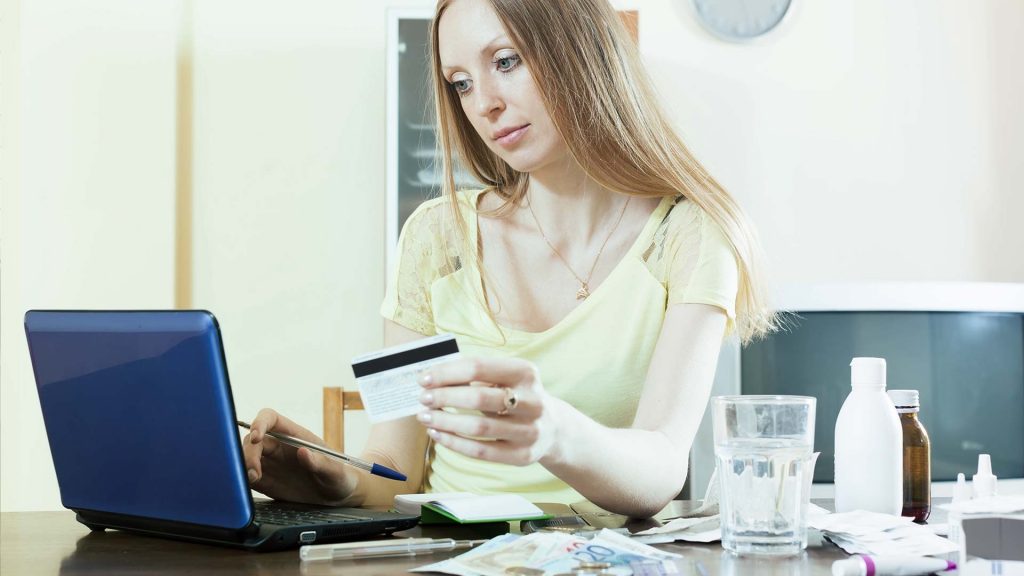 But what about your medication? Should you buy medication online?
Medicines are not your average consumer products, and there are real risks (and benefits) in using them. This is why you should only buy medicine through a qualified healthcare professional. And this goes for buying medication online as well.
Here, we'll show you how to avoid the potential dangers of online medicine shopping. We'll also reveal the best ways to order prescriptions online, using legitimate and authorised sites.
What are the risks of buying medicines online?
Buying your medication online is an appealing concept. Life is busy! And online medication lets you control your health from the comfort and convenience of your home or office. But while it's tempting to self-diagnose and order treatments online, the potential risks outweigh any benefits.
NPS MedicineWise CEO Mr Steve Morris says:
"The risk with buying medicines online is your self-diagnosis may be wrong, the medicine you purchase may not be suitable for you, and it might interact with other medicines you may already be taking."
These risks increase even further if you're buying medicines from an overseas website. You need to be wary because you could:
Put your health at risk. Overseas websites and their products may not meet Australian safety and quality standards. The ingredients may differ from the medicine you can buy here in Australia – and this could lead to harm.
Lose money. Overseas websites don't come under local rules and regulations. Your order may never arrive, and you may have difficulties getting your money back.
Break the law. It is illegal to import certain medicines or medical devices into Australia by mail. If your parcel is intercepted by authorities you could face legal penalties.

Safely ordering medicines online

Before you buy medicine online, you should consider doing a few things to keep yourself safe:
Talk to a doctor or pharmacist (even if it's a medication that you usually buy off the shelf at the pharmacy).
Buy them from an Australian based company. At the very least, check that the company has a '.com.au' domain and an ABN/ACN.
Do your research on the company. Are they making a claim about a therapeutic product that seems too good to be true? It probably is.
In Australia, some medicines are only available with a prescription. That's because doctors and pharmacists need to be sure that the medicine is right for you, and that you know how to use it safely. For example, there are some medicines that:
you must not take if you have other underlying medical conditions
interact with other medicines and can alter how well they work
cause serious side effects. You'll need to know the symptoms to look out for.
You'll need a qualified health professional's advice when getting a prescription online. In Australia, websites that provide scripts (like InstantScripts®), or that sell medicines online must conform to the highest standards.
InstantScripts can provide prescriptions online, Telehealth appointments and even deliver prescription medication straight to your door. We are backed by real, Australian, RACGP-certified doctors who help make managing your health as easy, convenient and safe as possible.
What medicines can online doctors prescribe?
There are some restrictions to what kinds of medicines can be routinely prescribed via online health services. An online doctor can prescribe things like:
women's health and contraceptive pill refills
men's health, erectile dysfunction medication and premature ejaculation treatment
antibiotic treatment for urinary tract infections (UTIs)
treatments for insomnia
antidepressants
treatments for acne and rosacea
There are certain medicines that doctors cannot prescribe online, including some types of pain relief medicines (controlled medicines).
How to get a prescription online
If you already know your condition and what medication you need (and are not seeking a controlled drug), getting a script online with a Telehealth service such as InstantScripts is simple:
Select your medication: Choose from hundreds of common medications. 
Please note: to prevent misuse, Telehealth services in most Australian states will not supply S8 or S4D medications (controlled medicines).
Fill out the request form: The form will ask for some basic details about you and your health.
Wait for your doctor to review your request. An RACGP-certified doctor will review your script request and respond within minutes.
Go to your pharmacy: The script will be emailed to your participating pharmacy of choice for an easy pickup.
InstantScripts® offers online prescriptions for over 300 common medications, both for everyday conditions and chronic illnesses.
You can pick-up your medicine from one of over 2,000 participating pharmacies in Australia, or have your medicine delivered to your home.
The safest way to order prescriptions online
For all its convenience, when it comes to accessing medication, don't rely on online doctors' prescriptions alone. It's critical to regularly check in with your usual doctor or pharmacist in person.
But when you do buy your medicine online, make sure you stick to Australian based businesses, backed by accredited doctors and pharmacies.